---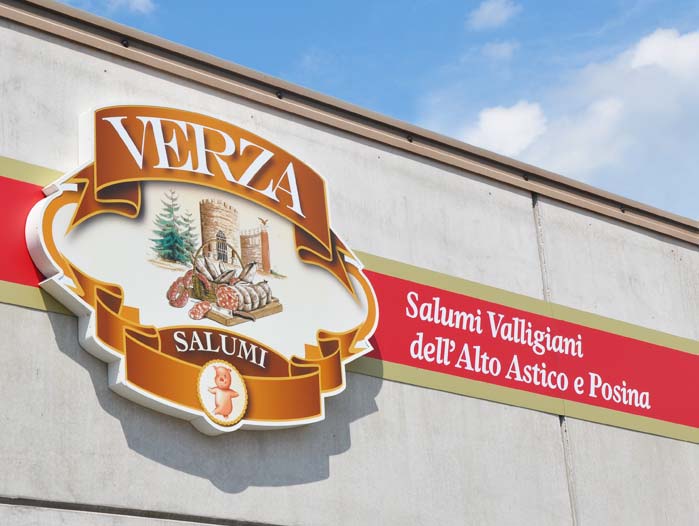 Discover our products
SCROLL THROUGH THE LINES
---
Why choose Salumificio Verza?
---
3 GOOD REASONS
---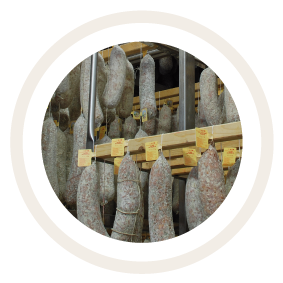 ---
Our secret
THE CRAFTSMANSHIP
The secret behind the goodness of our cured meat products is the way we follow the traditional working methods of our land based on a careful selection of the meat. The craftsmanship of the preparation, the casing process and, in particular, the slow maturing method, enable the salamis to develop fragrances and flavours that they would not otherwise have.
---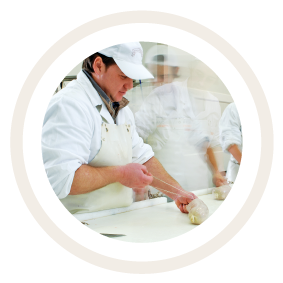 ---
Meat processing
A BRIDGE BETWEEN THE PAST AND MODERN TIMES
All the salami products are "traditional" as they are prepared according to the methods that have long been disseminated in the valleys of Alto Astico and Posina near Vicenza. We add the same ingredients to the meat as those used by the master butchers of the past: salt, pepper and carefully selected spices. To achieve this result, the past blends together perfectly with the present thanks to the use of technologically advanced plants that guarantee the consumer wholesome, top quality products.
---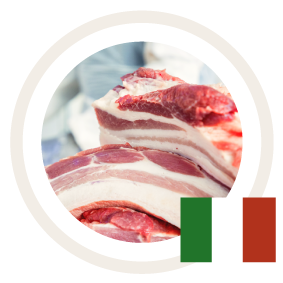 ---
Only italian meats
A CAREFUL SELECTION
Quality is the objective that we pursue and for this purpose, we select the best pigs only from Italian farms. The salami products offered to the consumer are able to reproduce and convey the unmistakable and unique flavour of cured meats of the past which was the result of an ancient craft that today has almost disappeared.