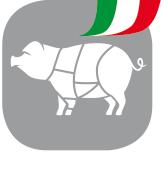 Another of our gems derives from the combination of Sopressa and Lonzino (pork loin).
This creates a product that is even more particular,
but with a lower fat content compared with our Ossocollo Valligiano.
All the production phases of this salami are carried out with a high level of craftsmanship.
---
Carrè Valligiano
SOPRESSA WITH PORK LOIN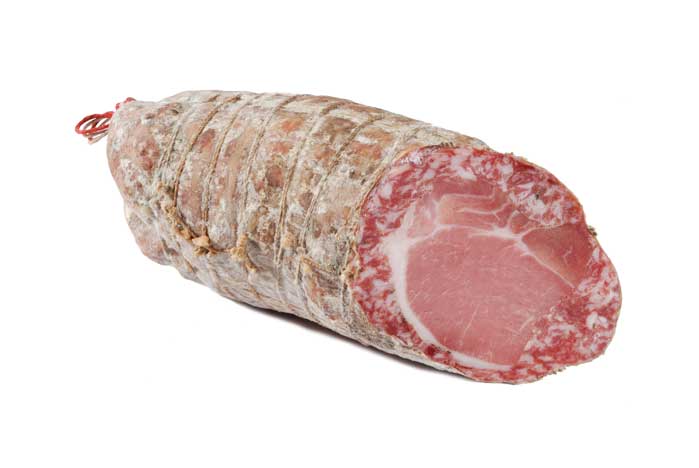 ---


---
INGREDIENTS
Pork meat, pork bacon, pork loin, salt, spices, herbs, flavourings, antioxidant: E301, preservative: E252, E250.
---
NUTRITION FACTS (100gr)
Energy
303 Kcal - 1268 Kj
Fats
  of which satured fats
22,1 g
8,9 g
Carbohydrates
  of which sugars
2,6 g
0 g
Proteins
29 g
Salt
2,8 g
How we make it?
The pork loin is prepared with salt and spices all at the same time.
With the same movements that have been handed down to us by master butchers, the meat is massaged by hand
for about 10 days and then left to stand for a further 8 days in brine.
The casing is first filled with the pork loin which is then wrapped with the mixture of our Sopressa Valligiana.
This operation must be carried out with great care to protect the product from possible infiltrations of air that would compromise the flavour and quality.
This salami is matured with a process that interacts with the environment, exploiting the natural currents of air, the temperature and the humidity of our valley, all of which are natural elements that favour the creation of unique and genuine products.