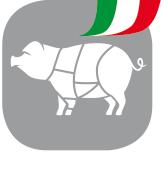 The Salame Valligiano is processed according to the same characteristics as the Sopressa, but it has a smaller diameter and is usually eaten after a shorter maturing process lasting just 30-40 days.
---
Salame Valligiano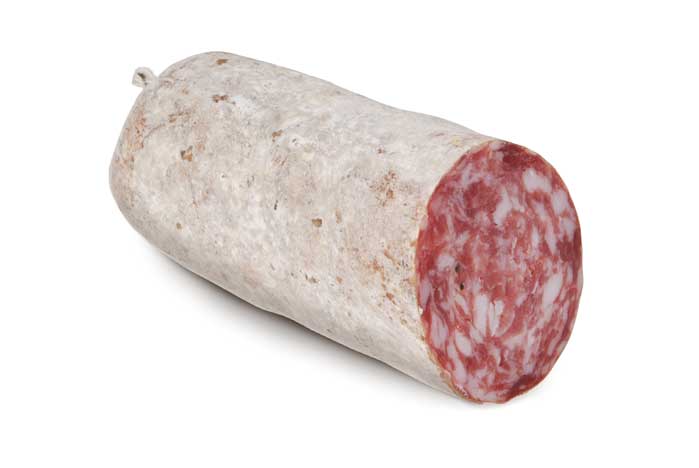 ---

between 0,8 kg and 1,2 kg

---
INGREDIENTS
Pork meat, pork bacon, salt, spices, herbs, flavourings, antioxidant: E301, preservative: E252..
---
VERSIONS
Available with Garlic.

---
NUTRITION FACTS (100gr)
Energy
423 Kcal - 1752 Kj
Fats
  of which satured fats
36 g
14 g
Carbohydrates
  of which sugars
4,7 g
0 g
Proteins
20 g
Salt
3,9 g
How we make it?
The meat is first diced, minced using a plate with 6 mm holes and then gently mixed in a mixing machine, taking care that the mixture does not lose its consistency as this would be enough to impair all the subsequent phases of the process.
Like all our other products, during the maturing process, the Salame develops a typical noble rot that is whitish-green in colour and which protects the product and maintains its characteristics even during medium or long maturing periods. Eaten after a brief maturing period, this salami has the typical flavour of fresh meat, while if it undergoes a longer maturing time, it develop s a more aromatic taste.