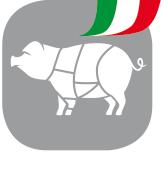 The Sopressa Valligiana is our product par excellence and the flagship of our company.
We are located at the foot of the Asiago highland in the heart of the Sopressa Vicentina production area;
this product is part of the grassroots of our history and of our territory.
---
Sopressa Valligiana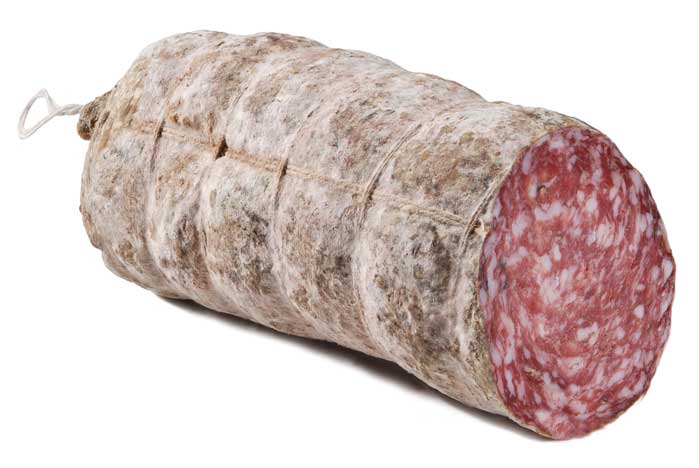 ---


---
INGREDIENTS
Pork meat, pork bacon, salt, spices, herbs, flavourings, antioxidant: E301, preservative: E252.
---
VERSIONS
Available with Garlic.

---
NUTRITION FACTS (100gr)
Energy
349 Kcal - 1447 Kj
Fats
 of which satured fats
28 g
10 g
Carbohydrates
 of which sugars
3,2 g
0 g
Proteins
21 g
Salt
3,3 g
How we make it?
For the production of this salami, we select only heavy Italian pigs from the best farms to guarantee prime quality. The meat used is processed and cased within 48 hours from slaughtering. The freshness and the high content of protein in the raw meat are essential to be able to carry out a slow maturing process in the traditional way without using additional sugar. On average, the Sopressa Valligiana is left to mature for about 90-100 days.
Verza Salumi has always followed a precise method that allows its salamis to develop the natural fragrances and flavours that they would not otherwise have, keeping the mixture soft and not chewy on the palate, even after a lengthy maturing process.